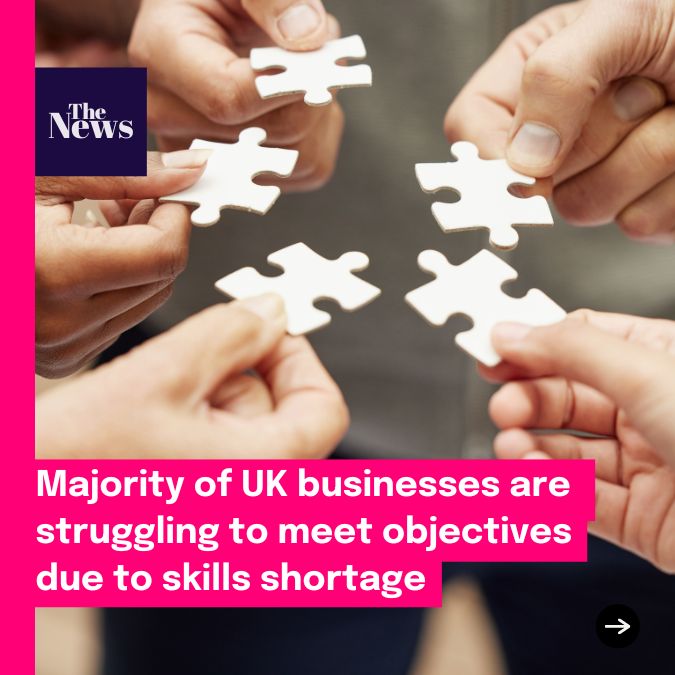 The United Kingdom is facing a significant skills shortage that is jeopardizing the growth and success of its businesses. According to research conducted by Reed Talent Solutions, over three-quarters of senior managers (77%) believe there is a substantial gap between the skills possessed by their workforce and those needed to achieve business objectives. This article will explore how Apprentify, a leading apprenticeship provider, can play a crucial role in addressing the UK's skills crisis by aligning its solutions with the findings presented in Reed Talent Solutions' research.
The Skills Shortage Challenge:
The skills shortage issue in the UK is multifaceted and is exacerbated by various factors, including Brexit, the ongoing pandemic, and the Great Resignation. Recruiting talent has become increasingly challenging, with 70% of businesses finding it more difficult than in previous years. The primary obstacle is the scarcity of candidates with the requisite skills and knowledge for the positions they need to fill, cited by 60% of organisations.
Digital Skills Gap:
Another pressing concern highlighted by the research is the digital skills gap, with nearly a quarter (23%) of businesses lacking computer and digital literacy among their employees. In today's technology-driven world, digital skills are paramount. Bridging this gap is essential for businesses to remain competitive and thrive in the modern job market.
The Untapped Workforce:
Reed Talent Solutions' research also revealed that there is a significant untapped workforce of individuals eager to return to work. Half of the surveyed adults not currently employed expressed interest in rejoining the workforce, provided they could find flexible job opportunities. However, 27% of them felt that they lacked the necessary skills to do so, with digital literacy (39%) and customer service skills (22%) being the most frequently cited areas where improvement was needed.
Businesses' Efforts and Government Initiatives:
While businesses are struggling to recruit and address the expanding skills gap, a mere 30% offer incentives such as internal mobility schemes, initiatives targeting older workers, or returners programs. The government's "Back to Work Budget" aims to support this cause, but more comprehensive measures are needed. For example, 38% of candidates struggle to find suitable roles due to incompatible working hours, suggesting that businesses should reconsider traditional 9-to-5 models to attract a broader talent pool.
Preferences of Job Seekers:
Aside from competitive salaries, job seekers prioritise flexible working arrangements (87%), remote or home-based work (44%), pension options (19%), and training and upskilling opportunities (16%). These preferences underscore the importance of adapting recruitment and retention strategies to align with the needs of the modern workforce.
Apprentify's Solution:
Apprentify is a digital apprenticeship provider specialising in addressing the digital skills gap. With its tailored apprenticeship programs, Apprentify can significantly contribute to closing the digital skills deficit identified in the research. These programs are designed to equip individuals with the practical, up-to-date digital skills needed to thrive in today's job market.
Apprentify can collaborate with businesses and organisations to provide apprenticeship programs tailored to address the digital skills gap. These programs offer practical, hands-on training in areas such as digital marketing, web development, data analytics, and more. By partnering with Apprentify, businesses can tap into this untapped talent pool, offering opportunities for individuals to gain the digital skills required to meet the demands of the modern job market.