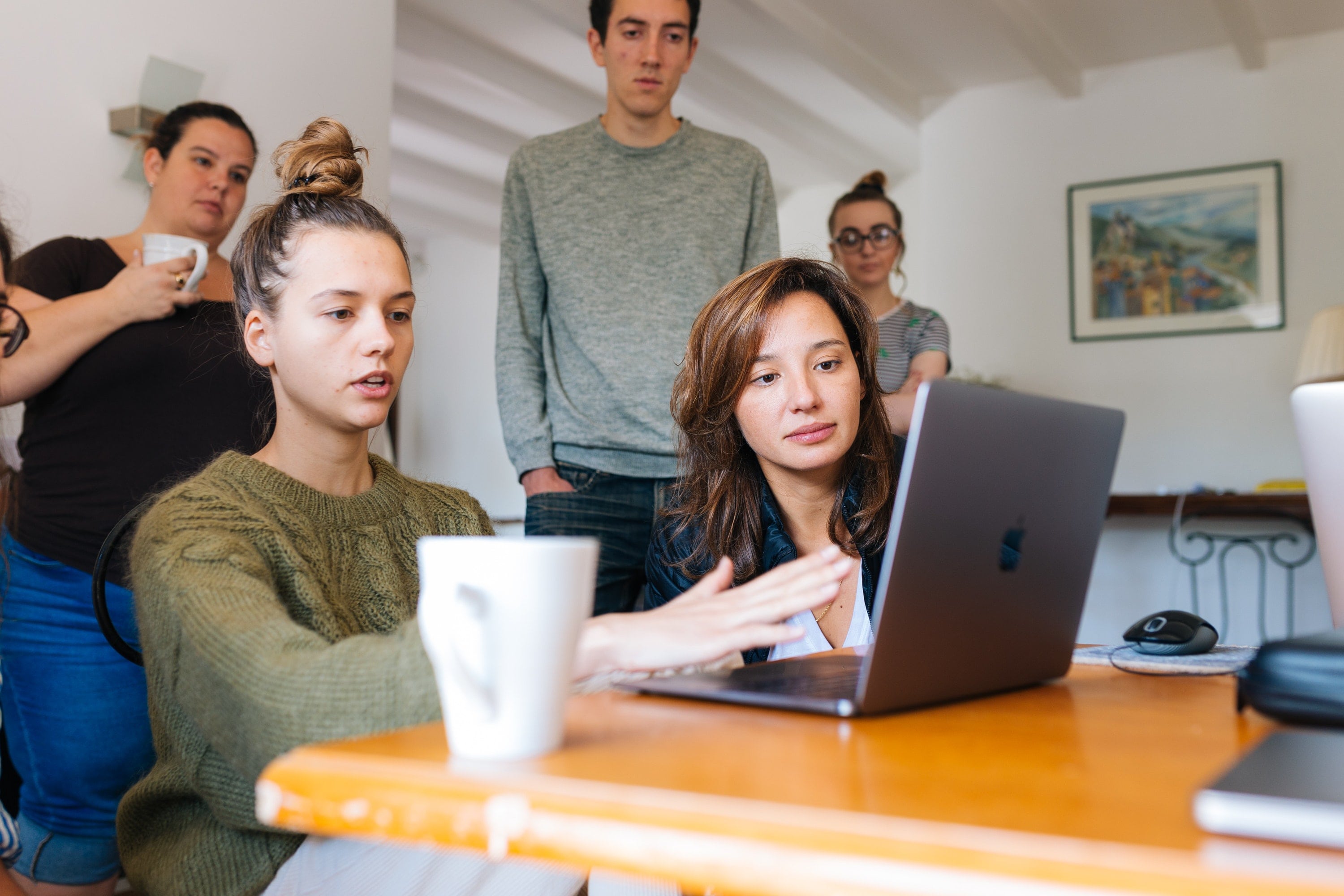 Before my work experience at Apprentify, I was still unsure what I wanted to do once I finish school. Would I continue with college or do an apprenticeship?
I began my work experience on 14/07/22 and gained so much knowledge, in a short amount of time, on what an apprenticeship is like at Apprentify. I have worked in the talent team as well as the social media marketing team. My past week here has made me consider doing an apprenticeship in the future.
What I did in the Talent Team
I started my work experience in the talent team at Apprentify. I learnt what happens behind applying for a job and the importance of a CV layout and details. I had the opportunity to view other peoples CVs when applying for a job at Apprentify and recognise what a good CV appears as; clear, organised, suitable layout, relative information and knowing what you're applying for and what you can bring to the role.
Then I had the chance to write my own CV using the Apprentify layout and feedback of others in the talent team. Here, I gained experience on how I can include these skills when its time for me to apply for a job.
What I did in The Social Media Marketing Team
Before I worked in this team, I didn't acknowledge how much effort is put into posting on social media platforms. Within the team, I got the chance to create my own LinkedIn post about a trust pilot review on Apprentify using Canva. I incorporated what I had been taught on making sure the post was relevant and matched the Apprentify colour theme.
Afterwards, I got an insight to what it's like posting on platforms like; TikTok, twitter and Facebook. The team and I brainstormed ideas for possible content and decided on a TikTok, 'How to stay cool during the current heatwave.' I found out that when creating/posting content it should be relevant, create brand acknowledgement as well as keeping up the business' reputation and making sure it reaches the target audience. Here are my notes on TikTok ideas.
I also learnt about social media platforms like, LinkedIn. It's a website that allows people to find jobs and also post their CVs. Sprout social is another website that the social media marketing team use to plan future content, keeping them organised and active in the media.
Development Day
On 15/07/22 I was introduced to the Apprentify development day. Here, all the Apprentify team gather to share current achievements, ideas and how they can further improve their skills. This showed me how Apprentify support all their apprentices and really want them to succeed by further developing their own skills to benefit the apprentices.
My Overall Experience at Apprentify
I've really enjoyed my time at Apprentify. I felt welcomed and ensured if I wasn't sure what I was doing then the people around me would help, which they did. I found the Apprentify office a really good working environment. I've definitely learnt a lot about apprenticeships and the skills required for working in the talent and marketing teams.