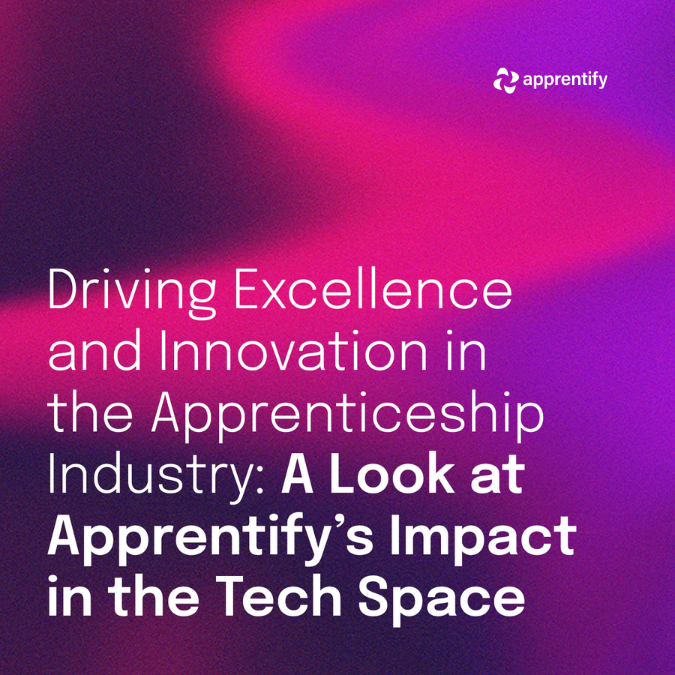 The Apprenticeship Industry has undergone a significant transformation in recent years, with the UK government's apprenticeship levy encouraging employers to invest in apprenticeship programs. As a leading training provider in the tech and digital space, Apprentify has been at the forefront of this transformation, providing high-quality apprenticeships to businesses of all sizes across the UK.
At Apprentify, we are proud to have been recently recognised by Ofsted as an outstanding training provider in the tech space. This recognition reflects our commitment to delivering high-quality apprenticeships and our unique approach to providing tailored training to meet the specific needs of each individual and employer. We believe that apprenticeships provide an excellent opportunity for both employers and individuals to gain valuable skills and knowledge, leading to improved productivity and career progression.
Our apprenticeships cover a range of digital marketing and IT roles, including Digital Marketing, Data, Software and IT Technical Sales. We have successfully trained hundreds of apprentices, working with some of the UK's biggest brands, such as Nestle, JD Group, and Wren Kitchens, just to name just a few. Our commitment to innovation and excellence has resulted in a high success rate for our apprentices, with many securing permanent employment following their apprenticeships.
We were also recently recognised by The Times as one of thetop 3 rising stars, which is a testament to our impact on the industry. Our approach to apprenticeships is unique, with a focus on staying up to date with the latest industry trends and technologies to ensure that our apprenticeship programs remain relevant and meet the changing needs of employers and apprentices.
Our alignment with the Northern Tech Awards demonstrates our dedication to excellence and our position as a leading training provider in the tech and digital space. The NTA Awards celebrate and showcase the most innovative and successful tech companies in the North of England. We are proud to be associated with an organisation that shares our values and goals, providing an excellent opportunity for us to showcase our achievements and network with other like-minded companies.
Apprentify's impact on the Apprenticeship Industry overall has been significant, with our commitment to excellence and innovation resulting in high success rates for our apprentices. We will continue to work with employers and apprentices to provide high-quality apprenticeships that drive productivity and career progression.