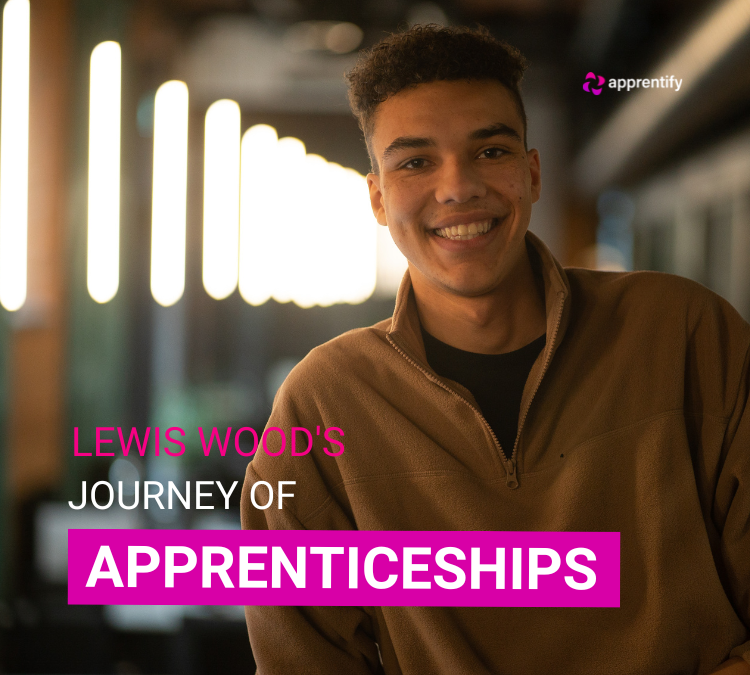 As we celebrate National Apprenticeship Week, we wanted to take a moment to highlight the incredible experiences of one of our apprentices, Lewis Wood, who is a Content Producer at Social Trinity. In this blog, we'll take a closer look at Lewis's journey with apprenticeships and what attracted him to pursue this path.
When asked about his decision to pursue an apprenticeship, Lewis mentioned that he was attracted to the idea of combining theoretical knowledge with hands-on experience. He felt that an apprenticeship would provide him with a well-rounded education that would set him up for success in his career. Additionally, Lewis was interested in the opportunity to work in a real-world setting and learn from experienced professionals.
Having been to university, there is kind of this stigma around Apprenticeships that they are not as good as getting a degree which I don't think is true at all because I think it just depends on how you want to learn.
Lewis's experience with Apprentify and his apprenticeship at Social Trinity has been nothing short of exceptional. He has learned so much on the job and has been able to put his theoretical knowledge into practice right away. Lewis also mentioned the invaluable support he's received from his colleagues and the experts at Apprentify. He feels like he's grown so much as a professional since starting his apprenticeship.
There are many benefits of apprenticeships, and Lewis has seen a few of these during his journey with Apprentify. Apprenticeships offer unique and valuable learning opportunities for young people and adults alike. With an apprenticeship, you get to learn from experienced professionals and work in a real-world setting, which is essential for careers in fields like marketing or PR.
As we wrap up National Apprenticeship Week, we want to extend our heartfelt thanks to Lewis for sharing his experience with us. We're proud to have been a part of his journey and are committed to providing high-quality apprenticeships to help young people and adults reach their full potential. If you're interested in pursuing an apprenticeship, we encourage you to learn more about Apprentify and what we have to offer.