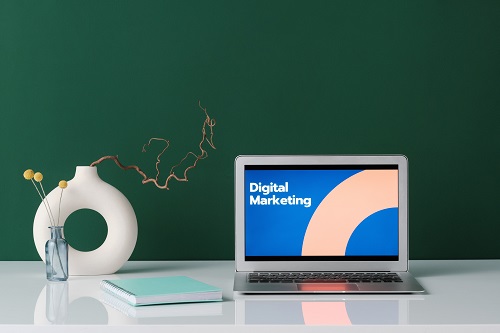 Businesses interview many potential digital marketing apprentices that are just not right for their role. So why do Apprentify's apprentices stand out from the rest?
One of the main parts of Apprentifys recruitment process is the 5 in-depth assessment steps. All these steps ensure only the best quality and most relevant applicants are progressed through to the employers.
Review – All CVs and applications are reviewed to first check for prior learning and suitability for the level 3 digital marketing apprenticeship.
Telephone Interview – Once all prior learning has been confirmed, applicants will complete a telephone interview with the Apprentice Recruitment Executive. This call allows Apprentify to learn about the applicant in more depth, with discussion points such as software knowledge, experience with websites, creativity, analytics and much more. If the applicant produces strong enough skills and knowledge within these areas, they are then progressed onto the next step.
Assessment session – This is probably the most in-depth part of the 5 steps. The assessment session is conducted over a 4-hour period, allowing Apprentify to learn first-hand of the applicant's skills, knowledge and behaviours. Specific tasks are set and reviewed such as creative writing, researching, peer interviews, data analysis and a technical skill scan.
Applicants also get the chance to view the digital marketing apprenticeship in detail, ensuring they understand what forms part of the programme and what their own personal commitment would be to complete.
Maths & English – As Maths and English play a huge role in the life of a digital marketing apprentice, it is important to ensure that all applicants are working to the relevant level of the apprenticeship. For all applicants who are successful at the assessment session, they are set further assessments specifically targeted to test their current Maths and English skills.
Matching – If applicants are successful at getting to this point, they are ready for their CVs to be sent out to employers, but are they a right fit?
This fifth and final step sees Apprentify review skills wanted by the employer against the specific skills of the applicant. For example, if an employer is looking for a little experience with design software or content writing, then the applicants with that skillset will be sent to the employer.
It is only after all the above is an applicant's CV sent across to one of Apprentify's employers. This provides peace of mind that any applicant viewed has come through a thorough recruitment process and skills have been cross-referenced against their vacancy.
If you would like to learn more about our recruitment or our Digital Marketing Apprenticeship, then please reach out on the contact section of our website.