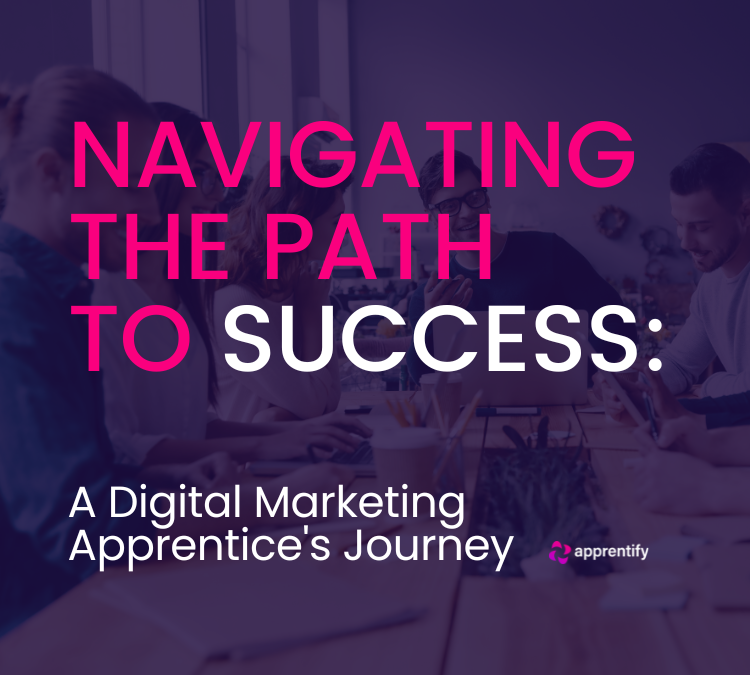 In today's digital age, where almost everything is done online, digital marketing has become an essential part of every business. It's no wonder that many young people are considering it as a potential career path. However, with the increasing demand for digital marketing professionals, it can be challenging to break into the industry without prior knowledge or experience.
Reece's Journey
Reece Fisher, a digital marketing apprentice at iProspect, was in the same boat. After finishing college, he knew he wanted to continue on the path he was on, but he didn't feel like he knew enough to get into digital marketing. He found that many courses required long hours, which he wasn't sure he could commit to.
That's when he discovered the digital marketing apprenticeship program. Reece was drawn to the idea of being able to learn on the job, rather than sitting in a classroom all day. He appreciated the sense of security he felt in knowing that he could learn while also gaining real-world experience.
Challenges
One of the most significant challenges Reece faced when starting his apprenticeship was overcoming his shyness. He was nervous about presenting his ideas and speaking up in front of others. However, he worked hard to overcome his fears and gradually began to feel more comfortable presenting his ideas to others. Reece now feels confident in his ability to communicate effectively and get his ideas across.
Reece's Advice
In his testimonial, Reece encourages other young people to consider apprenticeships as a viable career path. He wishes he had known about them earlier and feels that they are an excellent way to gain valuable experience while also learning new skills. He recommends doing thorough research and exploring the options available, including checking out websites like Apprentify and job sites.
I wish I knew more about apprenticeships when I was younger, they are definitely worth it and there is you know there are loads out there which can lead you down a great path. So I would say, do your research, look at Apprentify's website, look at jobs sites, just really do your research have a look and give it a try.
Reece's story is a testament to the value of apprenticeships as a pathway to success in the digital marketing industry. They offer young people a unique opportunity to learn on the job, gain practical experience, and develop new skills. If you're considering a career in digital marketing, don't be afraid to explore the world of apprenticeships and see if it's the right path for you.