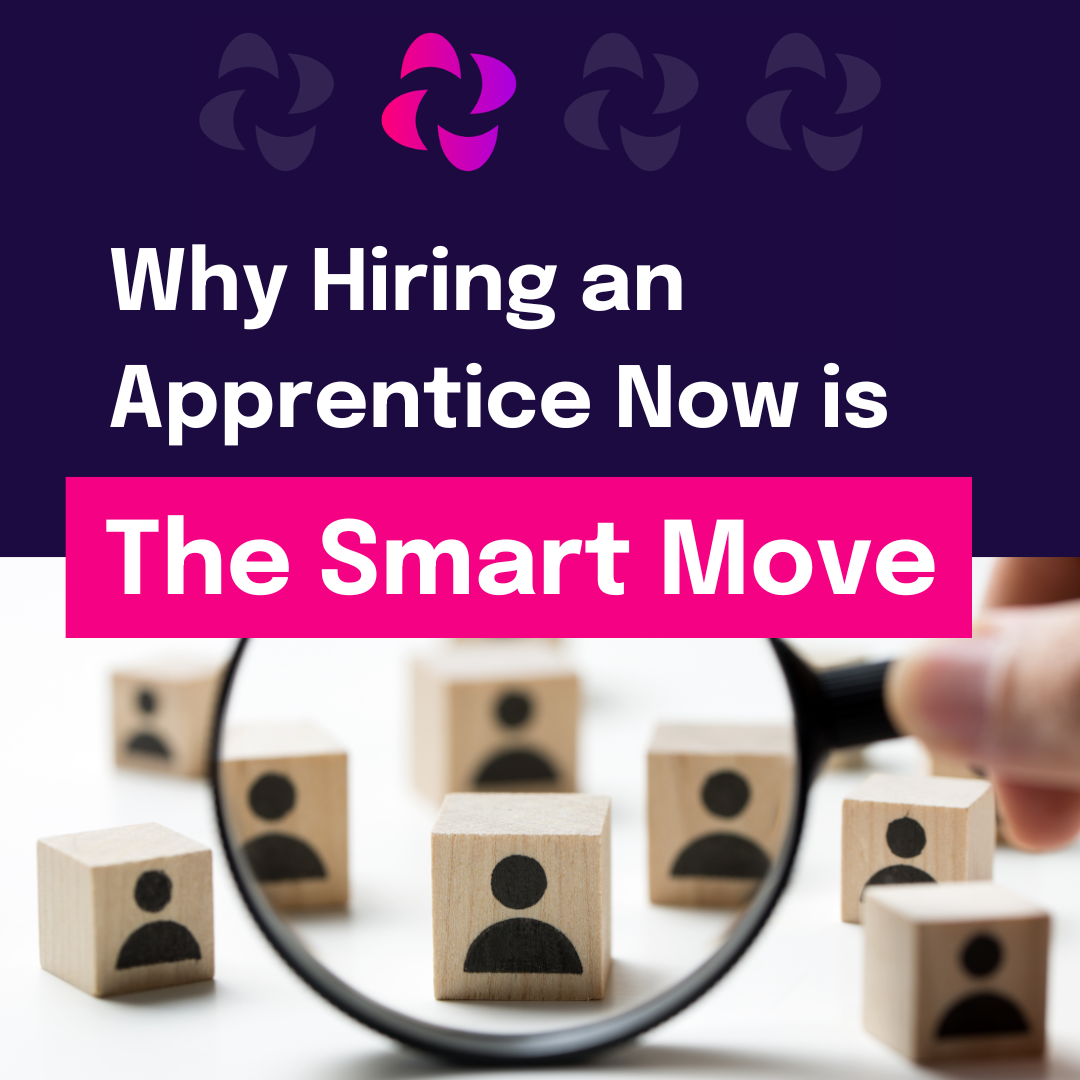 As the fiscal year comes to an end and a new one begins, Business owners and learning and development professionals are faced with the decision of whether or not to hire an apprentice. Now is the perfect time to take advantage of the many benefits of hiring an apprentice, and here's why.
Cost Savings
The cost of hiring an apprentice is significantly lower than the cost of hiring a full-time employee. The wages paid to apprentices are cheaper and can be adjusted to reflect the skills and experience of the apprentice. Plus, apprenticeships training, which means employers don't have to invest in training new employees.
Retention and Loyalty
Hiring an apprentice gives employers the opportunity to mould employees into the perfect fit for their company. Apprentices are more likely to stay with their employers for longer periods of time, and they often become loyal and dedicated employees. This helps create a culture of loyalty and commitment in the workplace and can lead to increased productivity and job satisfaction.
In addition, apprentices are often eager to learn and are motivated to do their best. This means that employers can count on apprentices to take on more complex tasks and even take on leadership roles in the future.
Flexibility
Apprenticeships are ideal for businesses that need extra help and don't want to commit to a full-time employee. Plus, apprenticeships offer employers the chance to fill in any gaps in their workforce, such as short-term projects or areas of expertise that need to be filled quickly.
Growth Opportunities
Apprenticeships give employers the chance to tap into the talent pool of young people and help them gain the skills and experience they need to advance in their careers. By hiring an apprentice, businesses can foster the growth of their workforce and create a pipeline of future leaders.
Increased productivity
Apprenticeships can help increase productivity in your workplace. By training someone who is eager to learn and motivated to work, you can improve efficiency and streamline processes.
Apprenticeships also give employers the opportunity to invest in their workforce and create a positive working environment. This can lead to increased job satisfaction, which will ultimately benefit the business.
If you are considering hiring an apprentice, please get intouch with our team today and Apprentify will help you as best as we can.