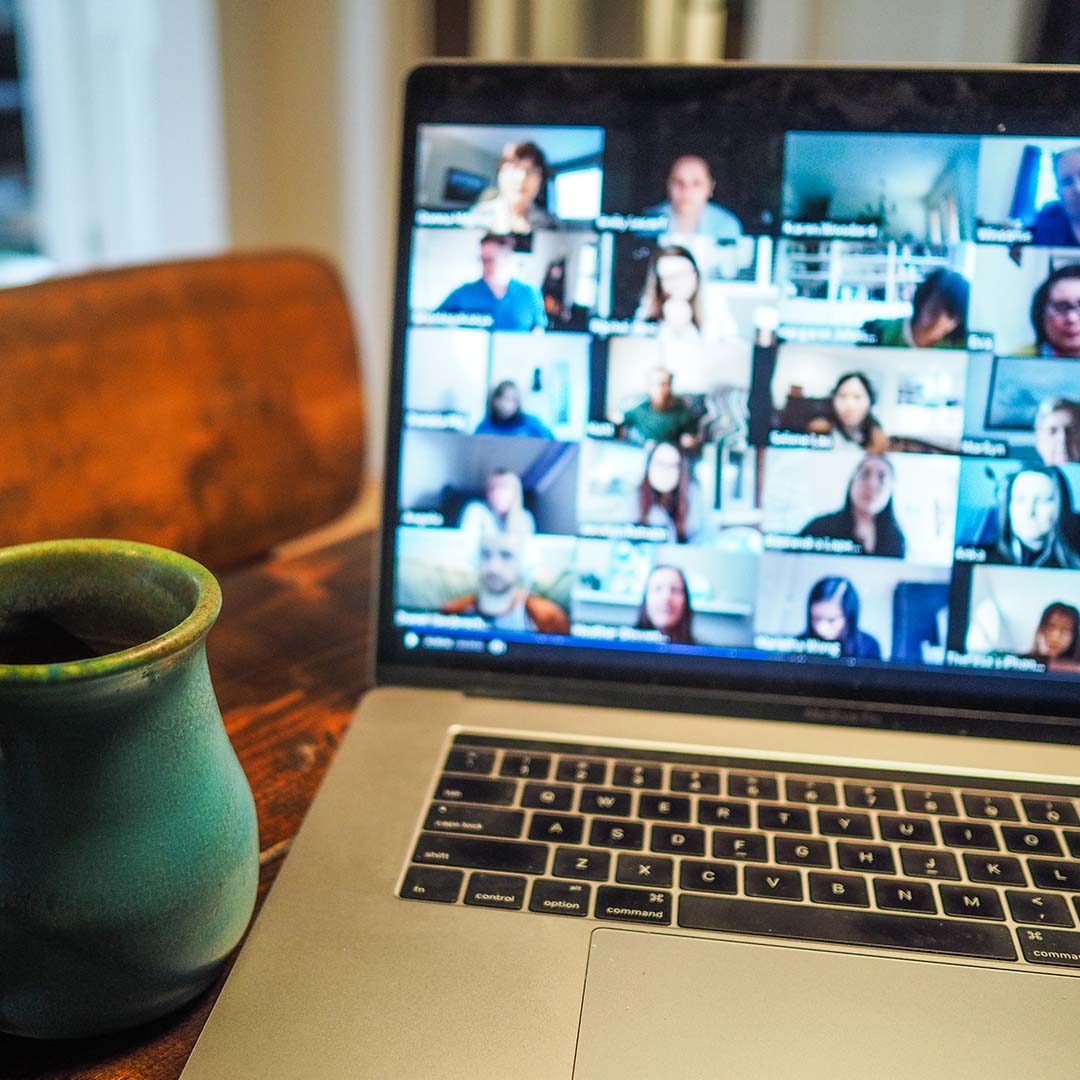 Delivering online apprenticeship training
The coronavirus pandemic has had a transformative effect on the global economy, regardless of what industry or trade you work in - apprenticeships and training providers are no different. Almost every single business has had to fundamentally reconsider the way they go about work whether that be through physical measures implemented to enforce social distancing, wearing PPE in the workplace or simply through working from home (in our case, delivering online apprenticeship training). Some businesses lend well to this transformation where others unfortunately don't (just look at the impact upon the hospitality sector).
At Apprentify, the past 3 months could have been much worse. As a small business we were probably more likely to fold under these stressful times. I'd be lying if I said it hadn't crossed my mind! However, as the weeks have gone on I've come to really appreciate the model of work we've employed since day one and - whilst not immune to coronavirus - how thick skinned we have been to it's impact due to reacting quickly to the situation.
As part of our Curriculum team, our first consideration when the lockdown hit was how to adapt our training to suit "the new normal". Turns out, we didn't have to make wholesale changes where others did. We've been delivering online apprenticeship training and remote classrooms since day one which helped no end. We have however learned along the way some critical lessons to take our remote training from a good place to an even better one.
Here are my top tips for how to deliver online apprenticeship training in the (now saturated) online training market throughout the next few weeks and months.
Online apprenticeship training - 4 Top Tips
#1 Be empathetic to your learners
If you're reading this, chances are you work in the apprenticeship sector or are delivering online apprenticeship training. That means you almost certainly have learners who've been either made redundant or they've been furloughed. Furlough has been a testing time for all those affected - sometimes free time is too much (who'd have thunk it!) - if you're fortunate enough to have work as a distraction from the world as it is, have you ever sat back and truly considered what impact furlough has had upon your apprentices? Yes, they can continue their learning but that in itself isn't the carrot at the end of the stick that you think. Make sure your teams or delivery staff are regularly contacting your learners - and not always to chase them for overdue work! The impact upon our mental health and wellbeing will be the source of studies for years to come, so make sure you're doing your part to adapt your delivery model and style.
#2 Alter your delivery to what they need
now
"The best laid plans of mice and men often go awry" is one of my favourite sayings. Adapted from a Robert Burns poem (not taken from the John Steinbeck novel of GCSE English fame), it highlights how even our best plans and intentions can often be rendered totally redundant. In our lifetimes, we've never been privy to something quite as "awry" as the impact of coronavirus. Your scheme of work - important as it is - can be flexible for the needs of your learner. You might have a masterclass session on SEO coming up, but is that what the learner needs right now? Are they in crisis management mode and need some support on maximising efficiency dealing with customer enquiries? Are they covering for the work of others who have been furloughed or made redundant?
Revisit your apprenticeship standard and don't be afraid to rethink your lesson plans. The impact you have now will never be forgotten - by employer or apprentice.
#3 Develop resilience through setting standards
I appreciate the irony in writing this in a pair of tracksuit bottoms (and a polo shirt, just incase someone calls me on Microsoft Teams!) but right now it's easy for your apprentices to let themselves go. That could be by forgetting to upload evidence to their ePortfolio, but perhaps it could be something more damaging. Keep their standards high by setting your standards high.
They're a few minutes late to your Adobe Connect session? Whether during coronavirus or not, that should be challenged.
They've stopped replying to your emails, texts or answering the phone? Furloughed or not, they need to keep in touch with you. For their sake more than your own.
#4 Make your training more memorable than before
This isn't a time for stubborn pride. Right now, your training needs to have even more impact than it did 3 months ago. For those still in work, the phrase "time is money" has never been more real. For those furloughed, your training sessions might be the only human contact they have all day. You just don't know the impact those few hours with you and with their peers might have.
My advice is to really nail down your understanding of what learners need beforehand. Understanding their starting point, what their skills gaps are and gathering data from your delivery staff and apprentice line managers - reach out for quantitative and qualitative feedback and data to shape your courses and training. Have you something free you can offer them to add value?
Make your delivery count!